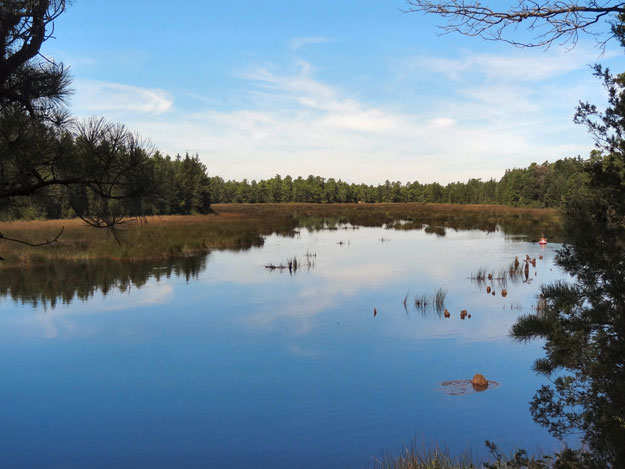 Situated on picturesque Batsto Lake, the historic village of Batsto is an idyllic portal into the history and culture of New Jersey's famed Pine Barrens, a place that brings the spirit of the region to life in the clanging of the blacksmith's hammer, a child's wooden rocking horse resting on a sunlit windowsill, the rush of wind through the crooked boughs of pitch pines.
The annual Country Living Fair, a large celebration of Pinelands culture and natural history through living history demonstrations, crafts, music, antiques, food, and old-time cars and farm equipment will be Sunday, October 21, from 10 a.m. to 4 p.m. at Batsto Village. The festival is sponsored by the Batsto Citizens Committee Inc. and the New Jersey Park Service.
The village is quite possibly the best place for visitors from near and far to begin their exploration of New Jersey's globally unique Pine Barrens.
More information on Batso
http://www.nj.gov/dep/daw/batsto/
NJDEP New Jersey Department of Environmental Protection