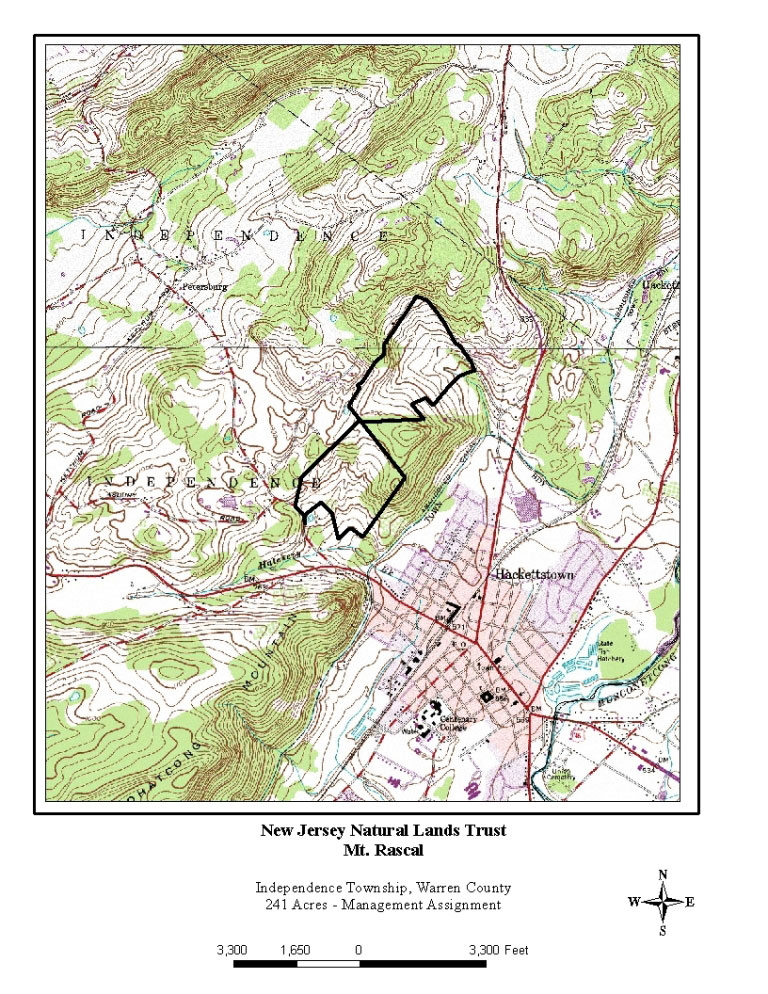 The Mount Rascal Preserve in Warren County now includes the wooded mountain summit for which it is named, as well as a half-mile section of the historic Morris Canal.
The preservation of these 113 acres also protects water quality in the New Jersey Highlands. The newly-preserved property in Independence Township and Hackettstown brings the Mount Rascal Preserve to more than 400 acres and expands access and hiking opportunities. It includes part of the watershed of the Bowers Brook, a headwaters tributary of the Musconetcong River.
The NJDEP Green Acres Program, Warren County, New Jersey Conservation Foundation, Open Space Institute and William Penn Foundation partnered to purchase the land in two parcels.
On November 12, Warren County purchased 46.5 acres that include the canal section and the Bowers Brook, and then on November 20, the state purchased 66.5 adjoining steeply sloped acres at the top of Mount Rascal. The county was assisted by New Jersey Conservation Foundation, which provided funding from the William Penn Foundation and the Open Space Institute toward the purchase.
More at
www.njconservation.org/