"On Thin Ice: Our Disappearing Glaciers"
is
scheduled
for broadcast on PBS next Friday -
April 17, 2009
.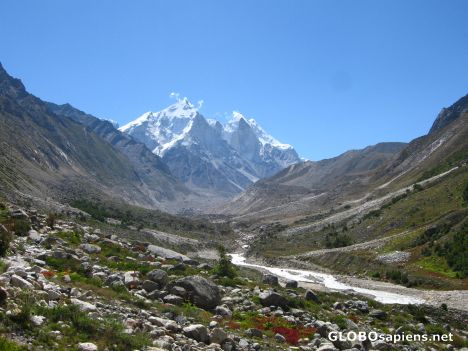 This investigative film features award-winning journalist David Brancaccio and Conrad Anker, one of the world's best high-altitude mountain climbers.
Anker and Brancaccio travel to India's Gangotri Glacier, located in the Himalayas, which is receding at an alarming rate; and Glacier National Park in Montana, where the ancient ice has nearly disappeared.

"On Thin Ice" is likely to change the way some Americans think about climate change. The film makes connections between global warming and issues such as competition for water, global food security, and national security.