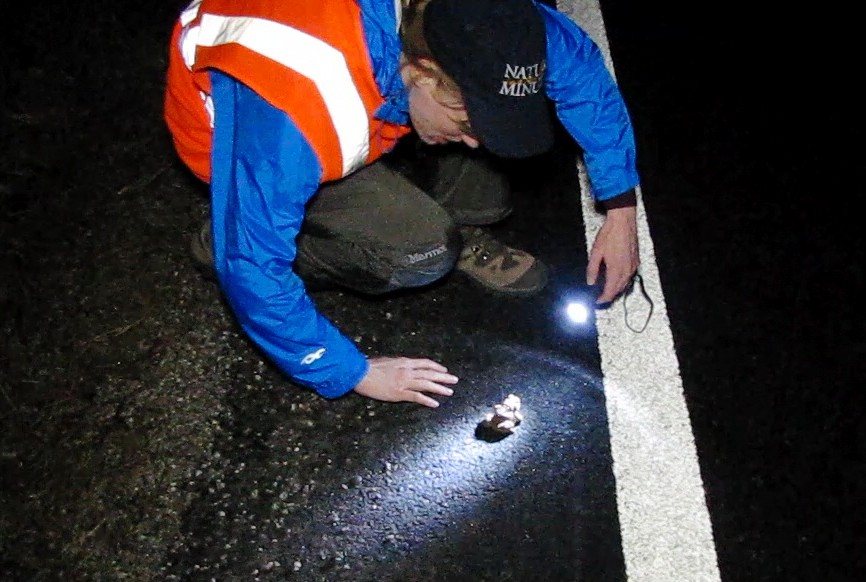 An American toad gets some crossing protection
This year, the Amphibian Crossing Project again helped migrating amphibians cross busy roads. Among the species identified were Jefferson salamanders, a New Jersey species of special concern.
The Conserve Wildlife Foundation of NJ and their partner in the Amphibian Crossing Project, the NJ Endangered & Nongame Species Program, placed a particular location at the top of their survey list. The project activity was captured for a special episode of
Nature in a New York Minute.
"The surveyors were out until 4am this year to collect the data they needed on the amphibian population and traffic rate at the site," said Kelly Rypkema who filmed the team's efforts. "Helping amphibians across was icing on the cake. Instead of feeling tired, I felt a real tangible sense of accomplishment which spurred me on."
This year, the surveyors were challenged by the sporadic nature of the nighttime rain showers during which the amphibians cross. "Most times, the rain hit very late at night or before dawn – a great situation for frogs and salamanders that have to cross otherwise busy roads," said MacKenzie Hall, the biologist who coordinates the project, "but tough for us to keep tabs on."
Nature in a New York Minute
is a series about nature in urban environments. From communicating with ants to interpreting the secret life of squirrels, biologist and host
Kelly Rypkema
showcases in each episode ways to be actively involved with the nature of the concrete jungle. You can
follow the series on Facebook
.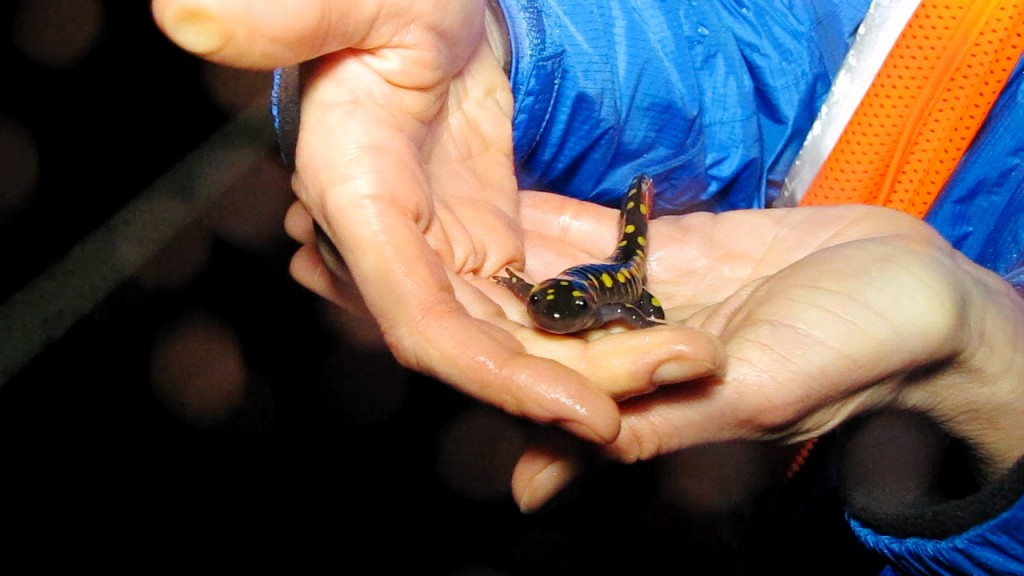 Kelly holding a spotted salamander