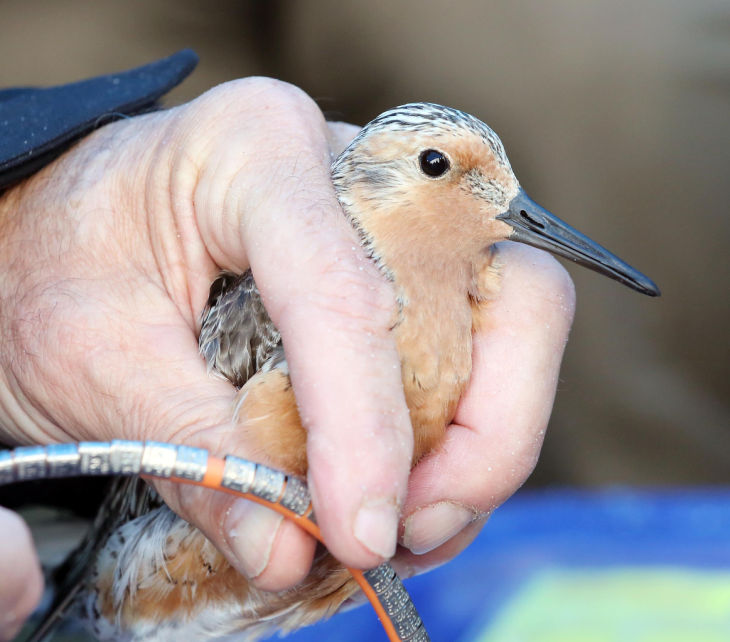 The
pressofatlanticcity.com
reports that today federal regulators will decide whether to give greater protections to red knots, a shorebird that comes to and depends on South Jersey each spring to fuel its epic migration.
Scientists in New Jersey have been studying the red knot for more than 20 years, following the robin-sized bird from its winter home at the tip of South America to its high-Arctic breeding grounds.

The birds are drawn to South Jersey by the annual spawn of horseshoe crabs, which crawl onto the beaches once a year to lay their eggs in the sand in an annual wildlife spectacle that has taken place since before the age of dinosaurs. Red knots, ruddy turnstones, laughing gulls and other birds converge on Delaware Bay beaches each May to gobble up the tiny, nutritious eggs.
More NJ Info
fws.gov/northeast/njfieldoffice/Endangered/redknot.html